Some time back, I happened to watch an episode from Season 3 of this controversy-filled Korean plastic surgery reality show named "Let's Beauty" (or more commonly known as Let Me In / Let 美人).
Basically, the applicants (mostly women, with couple of men too who came forth recently) will plead their cases to a panel of hosts/doctors. If chosen, he or she will receive free cosmetic surgery as well as makeover by doctors and stylists on the show.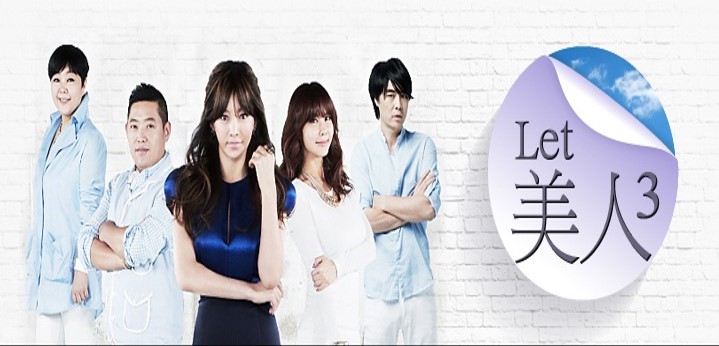 My main point for today isn't to touch on the highly controversial and common topic of plastic surgery (let's leave that aside first for a later time).
What I wanted to bitch about, is related to this human species called MEN.
Now now guys. Don't get your balls all up to your throat yet just at the mention of your species. I'm NOT referring to every single one of you.
If you are offended by what I'll talk about next, then you are most probably like these assholes.
So in this Episode 14, four ladies were selected to compete against one another to see who can win the challenge of losing the most weight in 30 days' time. Ultimately, one will then be chosen, out of the top two ladies with the most weight loss.
(I only managed to find the version with Chinese subtitles.)
Link: http://tv.sohu.com/20130929/n387456634.shtml
During the first part of this episode, each lady's story was being shown to the viewers. And I was already exasperated by how the MEN are all of one kind in the different stories.
Case 1:
Chu Ta Yeon, 23, Divorced with a son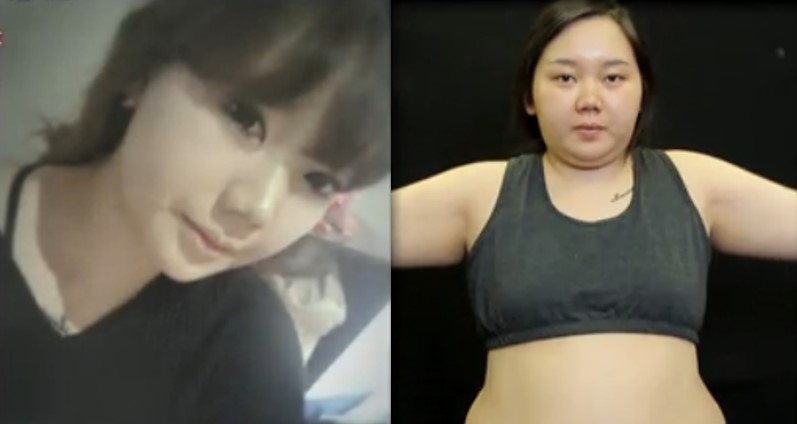 – Used to weigh only 46kg
– Ballooned to 87.3kg
– Witnessed a murder-with-no-obvious-motive case when she was 7 weeks pregnant (whereby an old lady was killed in front of her), causing her to be diagnosed with serious Depression and Bulimia Nervosa (as she kept feeling that someone was tailing her and wanted to kill her)
– Wants to just be a normal mother to her son
– Managed to lose 5.9kg in 30 days' time, weighing 81.4kg
Bastard Husband
– Turned cold towards her when she put on weight during pregnancy, and when she couldn't shake off the weight after giving birth
– Didn't see her as a woman at all
– Ended up divorcing her and became strangers
Bitch-o-meter: 10 bitch fits worthy (on a scale of 10)
You don't divorce a woman just because she puts on weight after bearing you a child and having to go through all the trauma.
Case 2:
Pang Mi Seon, 24, Married with a kid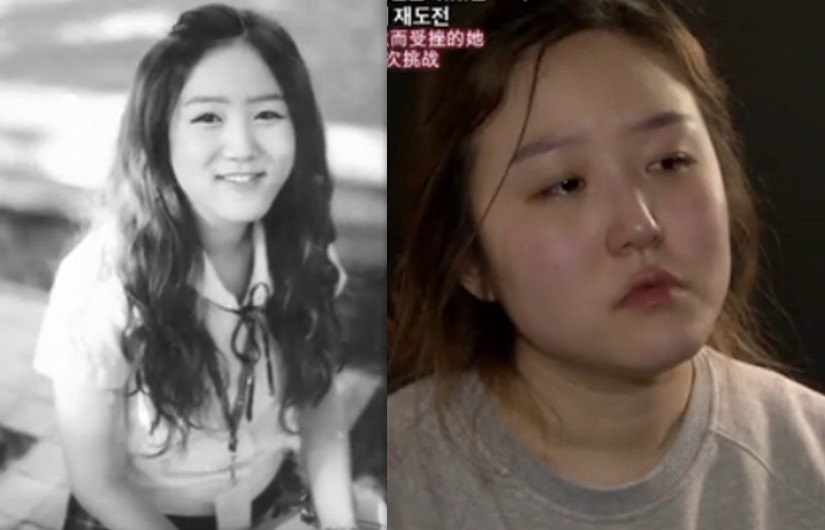 – Suffered from serious Post-Natal Depression and Myasthenia Gravis (Auto-Immune Disorder), causing her to give up on doing housework for a long time
– Put on weight to 70.1kg after giving birth
– Mother-in-law keeps reprimanding her for not doing anything with regards to her looks and ballooned figure, and that she only knows to stay at home whole day
– Mi Seon also thinks that her looks are very disgraceful, and that everything was her fault
– She feels that she's alone in this world, without any close family nor even her own husband at home with her
– Managed to lose 12.3kg in 30 days' time, weighing 57.8kg
Bastard Husband
– Hasn't been going home much because of her looks
– Flares up at her the moment she called him to merely ask if he'll be coming home
– Scolded her for only knowing how to pile up on fats on her body by staying at home, and not to call him if nothing important unless she wants a scolding from him
– Hangs up on his wife
Bitch-o-meter: 9.5 bitch fits worthy (on a scale of 10)
0.5 lesser than Case 1′s simply because he hasn't divorced her yet, but doesn't make him any better.
Case 3:
Lee Ah Reul, 25, Married with 2 daughters

– Used to have high self-confidence just 5 years ago
– Ballooned to 104kg when pregnant with her first child, and to 107kg when with her second child
– Couldn't shed off the excess much
– Lost any will and suffers from serious Depression
– Lazes and sleeps at home all day, doesn't do housework at all, resulting in the house being a complete mess
– Gets angry very easily and vents it on her kids when they don't listen to her, even scolding them vulgarities
– Felt bad towards her kids for hating them ever since they were born
– Glares at her husband and still doesn't move any bit at all when he tells her to clean up the mess, just keeps repeatedly telling him not to give her any stress if not she'll feel like dying
– Managed to lose 6.9kg in 30 days' time, weighing 82.7kg (from 89.6kg)
Husband
– Helped his wife apply to be on this show, hoping that it can help her gain back some confidence and be less depressive
– Thinks she's scary when she gets angry
– Helps to clear up the mess even after he reaches home late after work
– Feels that he can't communicate with her, and that he's rearing a person in the house
Bitch-o-meter: 2 bitch fits worthy (on a scale of 10)
One for the husband, one for the wife.
The husband is still considered nice enough to his wife and is worried for her well-being, but maybe he can try to show her even more concern and patience (notice I don't label him as a bastard).
The wife seems to not be trying hard enough to help herself.
Case 4:
Park Eun Kyong, 26, Married with 2 kids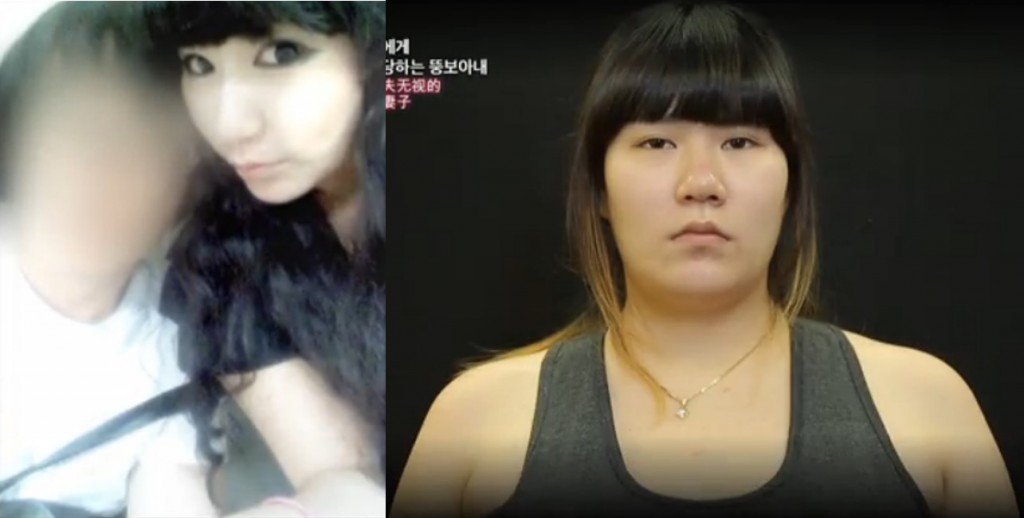 – Busy housewife, having to do housework and take care of her kids
– Used to be proud of her slim figure and good body proportions
– Ballooned after giving birth and going through an operation on her pancreas
– Tried many ways to lose weight but to no avail: Medication / Exercise / Laparoscopic Sleeve Gastrectomy (operation to decrease the size of her stomach)
– Couldn't refute her husband when he criticises her because she thinks that what he said was right, and became depressed
– Wants to be a confident mother in front of her kids, and a wife who's loved by her husband
– Managed to lose 14.1kg in 30 days' time, weighing 75.1kg (from 89.2kg)
Bastard Husband
– Sick of his wife for only saying she wants to exercise but not being able to lose much weight after giving birth, telling her to say that to a dog instead
– Scolds her and said that it's very disgraceful to bring her out and show her to the world
– Treats her as transparent
– Reprimanded her when she cries, saying it's very annoying
Bitch-o-meter: 9.5 bitch fits worthy (on a scale of 10)
Same as Case 2′s, 0.5 lesser simply because he hasn't divorced her yet, but doesn't make him any better with all the bad stuff he said to her.
Ultimately, Pang Mi Seon won the challenge and was awarded with the makeover session.
And after 84 days, she was transformed to this…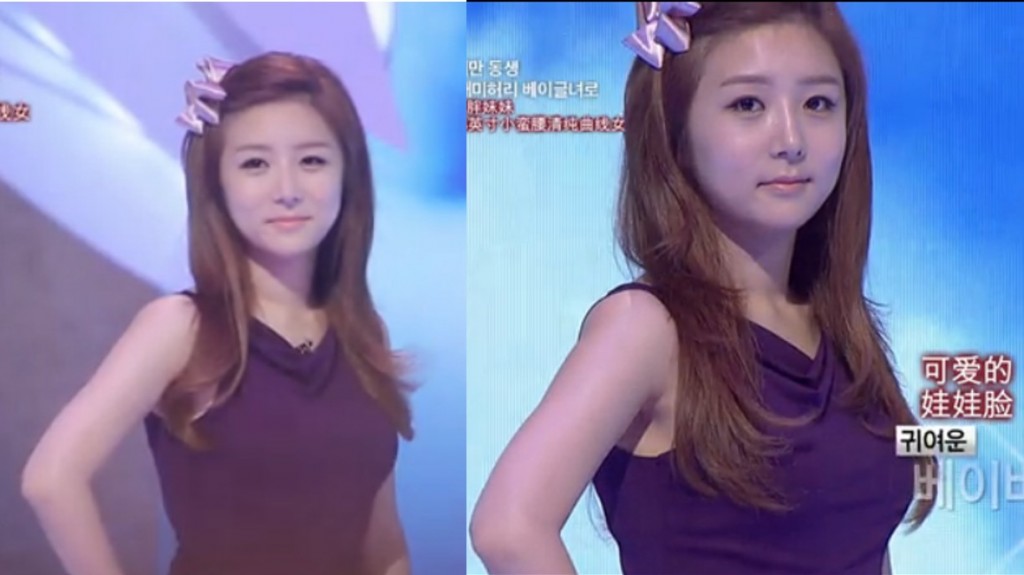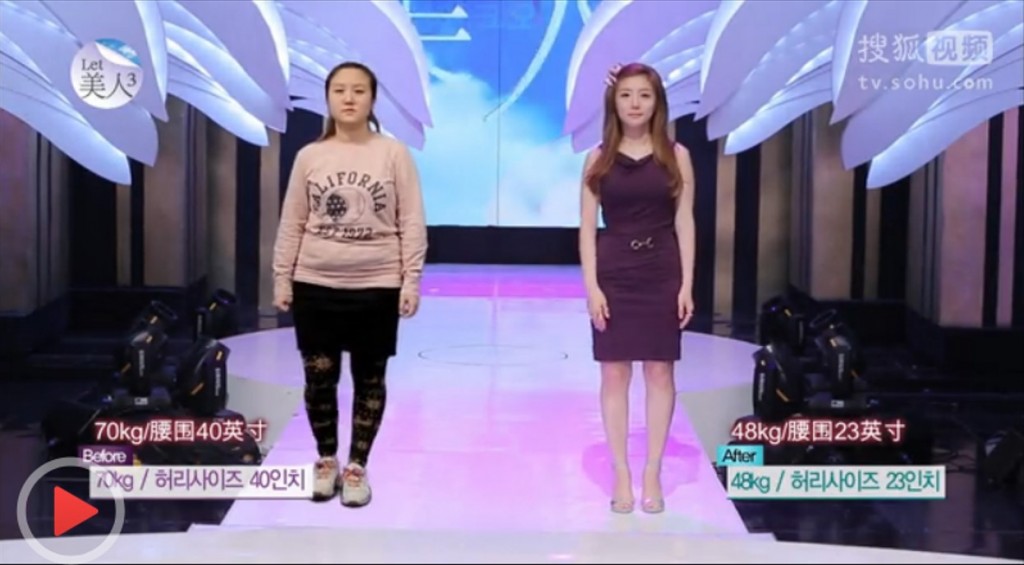 – Currently weighing at 48kg
– Waist size was reduced from 40-inch to 23-inch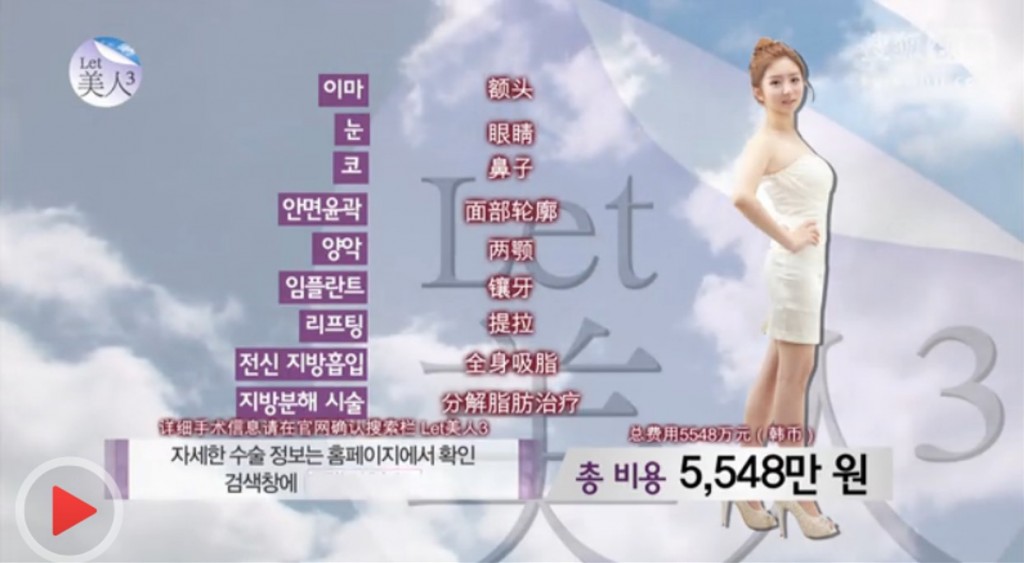 – Whole procedure cost 55,480,000 Korean Won (with surgeries on her forehead, eyes, nose, both sides of her face, both jaws, teeth + whole body liposuction + dissolving fats treatment)
Who's the happiest one of all? Of course Pang Mi Seon herself be elated by this transformation. But there's another person who just couldn't take his eyes off her.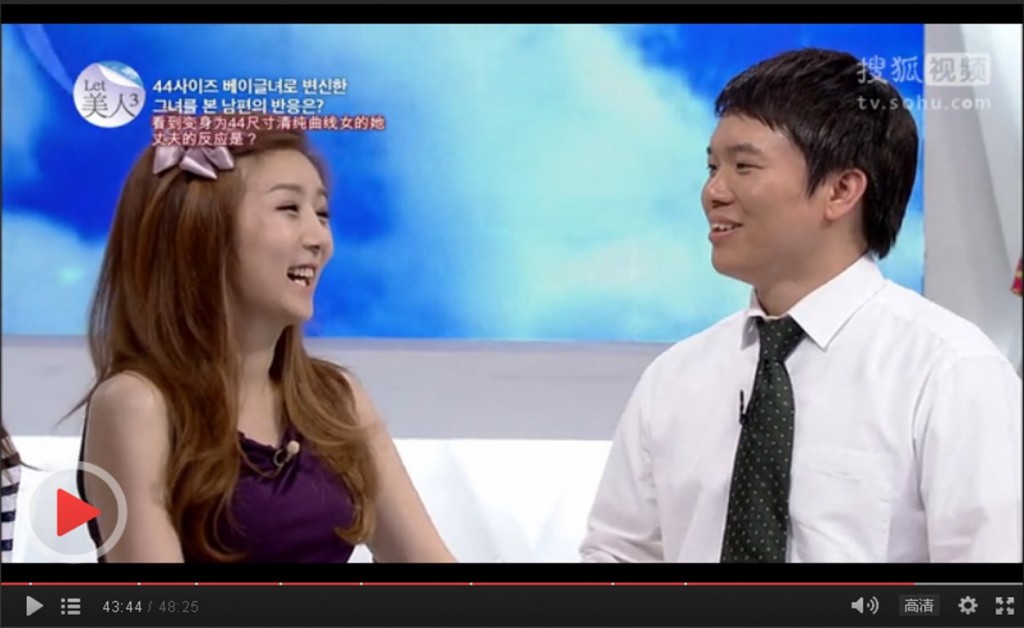 That's right. Her bastard husband, who scolded her and not going home just because he thinks she's fat and ugly.
With THIS KIND OF FACE, you criticised your lovely wife who bore you a cute child and was suffering from depression.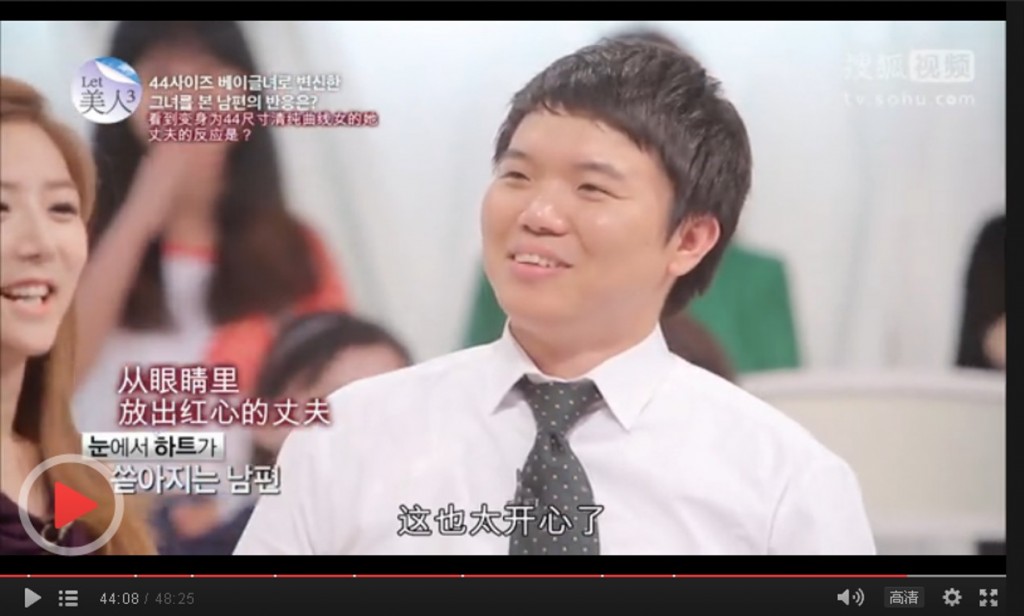 Now his actions are totally of 180-degree change from previous.
– He's so happy beyond words and hugs her so tightly
– Calls her his beautiful and lovely wife
– Says he feels terrible at the mere thought of his wife not being beside him for the past 2 months in which she's away for the transformation, and that he misses her a lot
– Sent a hamper over to the camp for his wife for their wedding anniversary, but wrote down 3rd Anniversary instead of 2nd on the card attached
– Says that he wants to proudly announce and show off to the whole world that he's Pang Mi Seon's husband
– Hints to her on having their second child
Everyone on the set was stunned by his actions and words.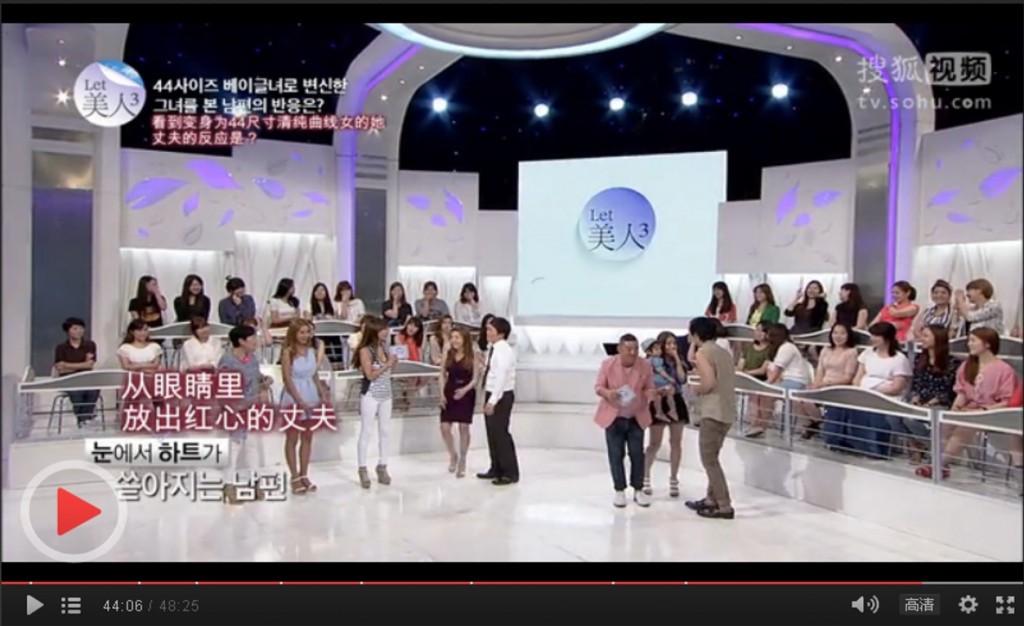 Pang Mi Seon's twin sister's epic expression when the bastard husband was talking.
(Her sister went on this reality show first, and got the makeover as well.)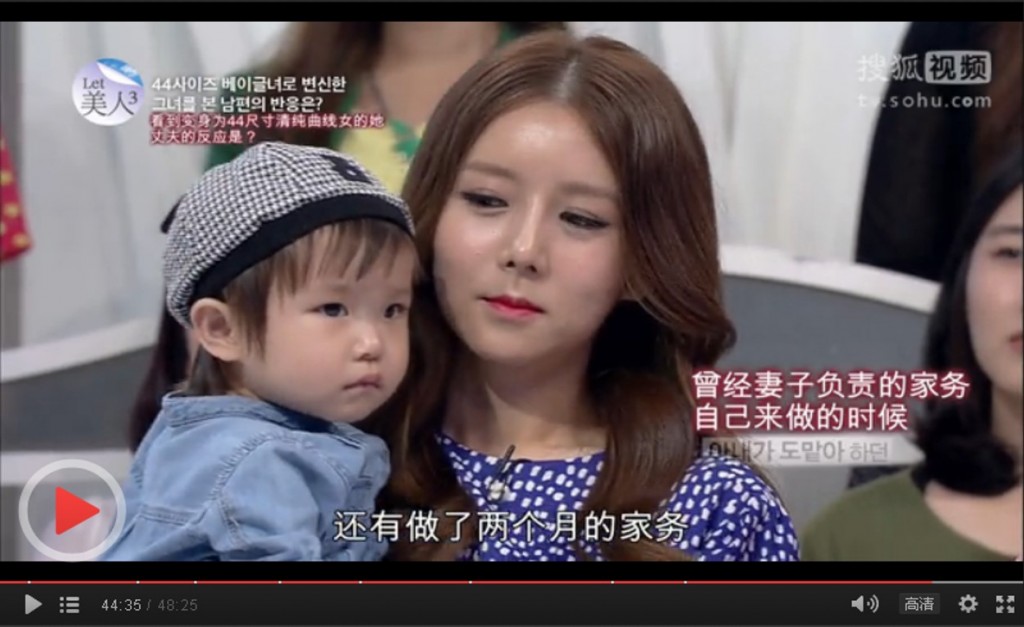 The female host on the right doesn't seem to believe his words too.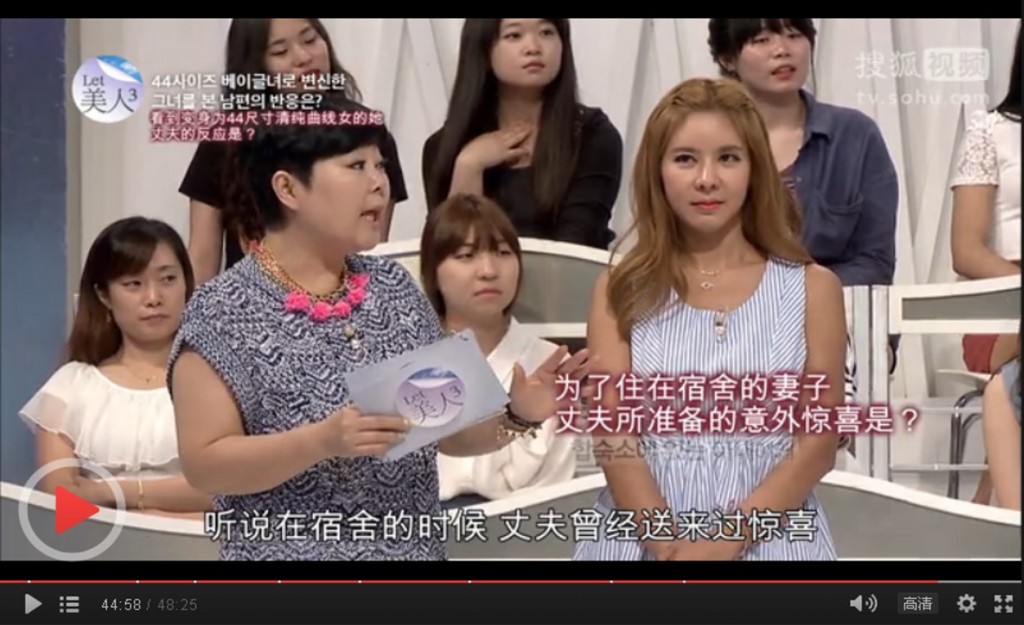 Even Pang Mi Seon herself, when he told her she'll love her even more than before.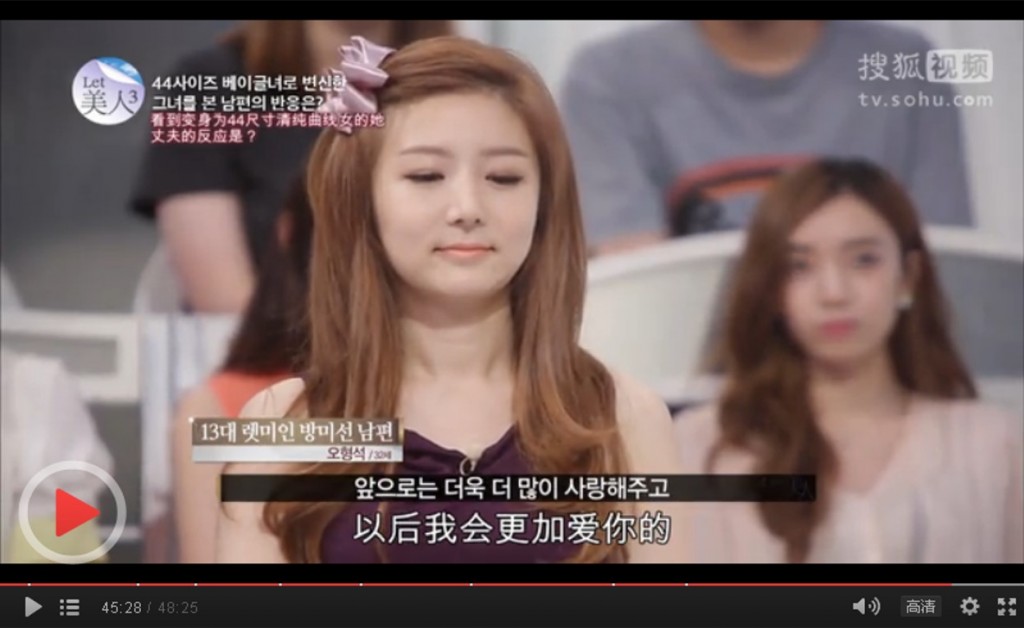 Bitch-o-meter: 20 bitch fits worthy (on a scale of 5)
You don't do a 180-degree change on your freaking attitude towards your wife after you saw that she became much prettier and slimmer than before.
Maybe she should consider leaving him for a more worthy guy.
Conclusion:
Most guys are visual animals.
Stars & Moon,
DD